All Services
Website Design Build
As an experienced UX and website agency, we're geared towards helping you to achieve your objectives, in fact they are our first and primary concern. We produce market-leading websites strategically designed and engineered to fulfil them.


Our hand picked team of graphic designers and skilled developers work together to bring you websites that look great and perform as expected focussing on optimisingspeed and UX for an unhindered customer experience.

We work primarily in WordPress and WooCommerce creating customer themes, but our team members also have a wealth of experience with Shopfy, Square Space, Bigcommerce, Joomla and many more. Combining our expertise with dedicated and attention focused customer service, we have been able to work with some truly amazing projects.

Objective Oriented

Design Lead
Performance Focussed
Website Security and UX Reviews
Website security is paramount. At Lykke Digital we can ensure your website is operating optimally to protect you against data breaches, but also to ensure you are not penalised by search engines and are viewed as trustworthy. We carry out a range of tests and upgrades including vulnerability and malware scanning testing and fixing, software updates and backups and ongoing monitoring.
Additionally we can also review your user experience if you are struggling to make online sales with visitors leaving without interacting. Your website will be examined with a user-centred approach to ensure clarity, usability, and responsiveness and we can also engage in specific scenario tests. This includes analysing your visual design and accessibility, speed, errors and functionality, general content, messaging and language along with conversion and user flows assessment.
Security analysis
UX reviews
Ongoing monitoring
Branding, Graphic Design
We specialise in creating forward-thinking brand identities, illustrations and animations for all our clients across multiple verticals and services. We do this by taking you with us through every step of our design process and letting you take ownership of your brand's unique place in the marketplace.
Lasting and trusting agency / client relationships produce the best results for us all and we value working together at each step of the process. Getting under the skin of your brand, people and ultimately your business helps us to achieve the best results.
Our track record of creating successful brands is something we are very proud of. We are equally proud of the relationships we have with our clients. If you need design with effectiveness, stunning aesthetics and marketability then Lykke Digital can help you win the sales, investments, engagement and profits you deserve!
Identity Led
Powerful Ideas
Creative Design
Search Engine Optimisation
Every website is different. In search engine optimisation (SEO) the one size fits all approach simply does not work. So when we look at your project it's vital that we
understand your audience and how your customers behave in order to find your business online.
We pay close attention to the Google algorithm and with our ears always on the ground we dedicate ourselves to achieving your online marketing objectives. Whether those objectives are for e-commerce sales or you just want a boost in website traffic, Lykke Digital will produce a well-planned strategy that delivers high-quality results again and again.
Content Production
Page Speed Optimisation
Link Building & Keyword Research
Paid Media
Having managed seven figure client budgets, our paid experts really know their way around pay per click (PPC) and paid media solutions whether that is on Google or Facebook.
Paid search is one of, if not the most, effective ways of generating instant and qualified leads for your business. You don't need a fortune to start, but you need a team who knows how to spend it.
Even just a few hundred pounds is enough to get going because every pound you spend on PPC should trigger sales and revenue. So, if you want to see faster results than an isolated organic search campaign then you
should schedule a call with us.
Certified Advertising Experts
Detailed Reporting & Analysis
No Long Contracts
Fill in your details for a
FREE Site Audit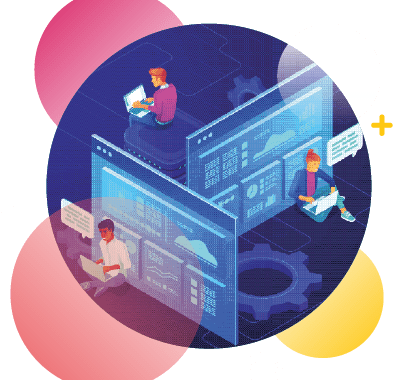 Hearing Aid Ecommerce

I have worked with Paul and his team for many years and continue to work with them on exciting new projects. Lykke Digital are a motivated and driven group of professionals who deliver stunning websites and exciting performance campaigns that deliver the KPI results we need to deliver our services and return a healthy profit.

Peter Kitson – Owner, Hear More

The Dinosaur's Big Day Out

The team at Lykke Digital took the time to understand what I needed from them and what my budget constraints were. They upgraded my website at short notice to be ready in time for my book launch and advised on the right digital marketing strategy. As a result sales of my book have exceeded all expectations.

Emily Down – Children's Author, Bristol
Contact the Lykke Digital team