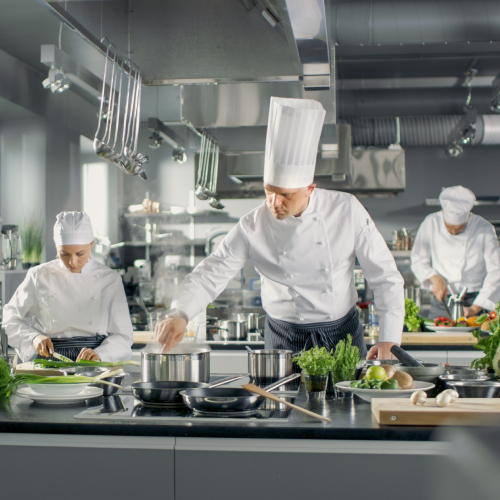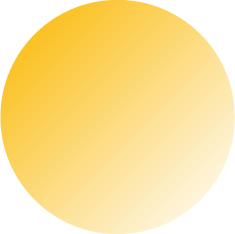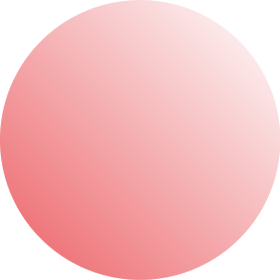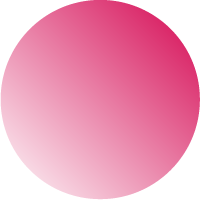 Orca Hygiene operates in the industrial cleaning industry, to offer top-quality commercial cleaning services and professional-grade cleaning products from the SCRUBB range.
The client wanted to develop a new e-commerce solution that would effectively showcase their range of industrial cleaning products; bringing the brand effectively online to the target market and offering full e-commerce functionality for immediate online sales post-conversion. As a new business, Orca Hygiene was building its SCRUBB brand and reputation in the market, and developing professional digital marketing assets that would allow it to communicate with, engage and – ultimately – convert customers online.
The client knew that it wanted a new e-commerce solution that would showcase its industrial cleaning range, and it wanted to work with a local agency that was keen to really get to know the business, build a long-term relationship that would unlock maximum value, and work flexibly to secure the right outcome for the available budget.
Why Orca Hygiene contacted us
Lykke Digital's head of design, Tamas, had originally devised the SCRUBB brand within the remit of focusing on offline environments and print literature. With the client keen to begin extending the brand into the digital world, Tamas was perfectly placed to carry out this skilled extension work.
What Orca Hygiene commissioned us to do
The team at Lykke Digital reviewed the brief and Tamas began creative work to bring the existing SCRUBB brand into the online space. Once the brand assets had been adjusted to suit digital communication and engagement methods, the Lykke developer team built a custom WordPress website with a unique theme. This website reflected the business's brand and conveyed its values of sustainability and professionalism. We integrated a full e-commerce solution using WooCommerce, which is a highly-effective, reliable and secure third-party solution that operates extremely effectively within WordPress sites.
Why we built a custom site with a unique theme?
Many smaller business websites choose template themes for their website development, but it's very hard to get a theme to do exactly what you want it to do, which results in limitations on the site. When a website is for your business and needs to be e-commerce enabled in particular, it's vital that you make the investment in a truly fit-for-purpose solution, and this is usually a bespoke one. The second issue with most templates is that they have a recognisable quality to them, which makes it hard for your brand to stand out and differentiate in the marketplace. We always recommend that our clients invest in a bespoke, unique theme and custom site built that will deliver exactly what they need, and truly represent the unique nature of their brand.
Naturally, although the site looked wonderful, we made sure that the user experience (UX) matched the quality of the visuals. By optimising the flow of the site to intended Calls To Action, we were able to guide high-intent customers to the right product and maximise conversions. This meant that the bounce rate was minimised and conversions were maximised, whether traffic was arriving from PPC activity or via organic search.
We were proud to receive excellent feedback for this multi-dimensional project that spanned digital design and branding, website design, UX optimisation and e-commerce integration. By working together as a team and seeking to really understand our client's needs we were able to:
Build a beautiful, professional site that has received a lot of positive feedback and which strongly reflects the high-quality industrial brand behind SCRUBB
Achieve Google Lighthouse scores of 93% performance, 97% accessibility, 100% best practices and 92% SEO.
Build a unique website with a custom theme that represents the client's brand.
Develop a highly-functional site that is optimised for human visitors and also designed to optimise SEO, so that search bots can rank it favourably within their SERPS
Loren Woodcock, the business Strategic Account Director said:
"We approached Lykke Digital through our existing relationship with their Designer Tamas. We needed a website that could serve as an online shop for our SCRUBB range of industrial cleaners. We needed a site quickly, within our budget, but also built with a dynamic visual and high specification."
"Paul and Tamas worked quickly and efficiently and communicated with us well throughout the project and delivered us a website that looks great and performs well. We are now in our second project with Lykke Digital as they are now also rebuilding our Orca Hygiene website now too."
This was a great project that showed how an e-Commerce site and brand can be effectively developed together for the best possible results. By extending the existing brand into a digital format, applying it to a new bespoke website for the client, and then integrating all of the necessary digital elements, customers are now able to see the brand online, engage with it, and seamlessly transfer towards the most relevant products for their needs, with an immediate e-commerce option for conversion.
We've really looked forward to working with Orca Hygiene and the SCRUBB product range, and are now looking forward to redeveloping the Orca Hygiene website to deliver the same benefits for the client.
Our job is to make you look amazing. To engage with your audience and deliver measurable results. Lykke Digital exists to make sure you surpass your ambition. We're project managers, seo and ppc strategists, brand gurus and ultimately digital marketers. We are the high performance digital marketing agency you've been looking for. We'll study your business, products and services and your personality to become an extension of you.
Contact the Lykke Digital team